GMC SIERRA ALBUQUERQUE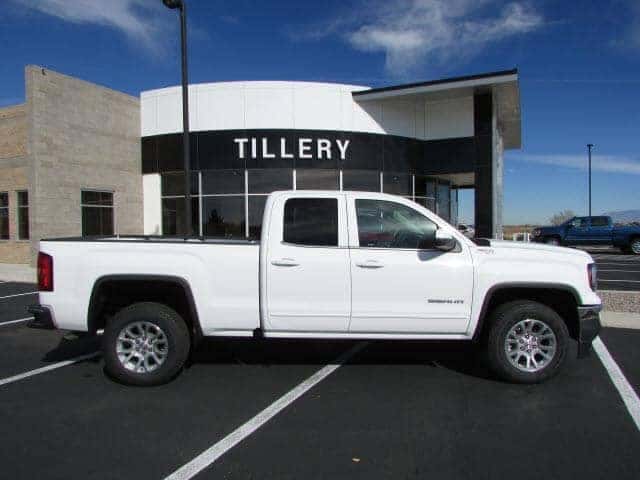 Since prices for new trucks like the GMC Sierra continue to rise, a used truck might be a better fit for your budget. If this sounds like you, then you'll be glad you stumbled across the most comprehensive inventory of used GMC Sierra trucks in Albuquerque. As the GMC Sierra Superstore of New Mexico, we'd be doing our customers a disservice by only selling new Sierra trucks. That's why we go out of our way to maintain a large selection of used Sierra trucks so we have a truck for every budget. Whether you're looking for a gas or diesel, 2WD or 4×4, regular cab or crew cab, we have a used GMC Sierra truck that's right for you!
SEARCH ALBUQUERQUE'S LARGEST INVENTORY OF NEW GMC SIERRA 1500 TRUCKS
Anyone looking for a new GMC Sierra 1500 in Albuquerque knows the name Tillery Buick GMC. We're known as New Mexico's GMC Sierra Superstore, because of our huge inventory of Sierra trucks, as well as our low prices. Our sales staff knows the Sierra inside and out, so you can feel comfortable asking any questions related to performance, safety and other common truck questions such as towing capacity. Our service technicians are highly trained in repairing the GMC Sierra as well, so after the sale you can get your truck serviced and maintained by the best GMC mechanics in the area. There's no better dealership in Albuquerque, or the state of New Mexico, to purchase a GMC Sierra from!